YTKO has the winning formula in the West
We were delighted recently to have swept the board at the recent Enterprising West of England 'Ones to Watch 2020' awards in Bristol, with clients from the GetSet for Growth and Outset programme represented in every category including Female Founder, BAME Leader, Contribution to Community and Young Person in Business.
Ones to Watch Awards 2020
This prestigious event celebrated the successes of businesses from across Bristol, Bath, North Somerset and South Gloucestershire, who were shortlisted from thousands of businesses supported in the region since 2015. YTKO is also a delivery partner in the Enterprising West of England programme who organised the awards.
Two clients were announced as winners in the regional categories, as well as another in the Leader of Environmentally Sustainable Business award.
British Corner Shop have been successfully shipping boxes of British products to expats since 1999, and last year sent over four million products to expats living in 138 countries worldwide. Watch a video of their journey to success here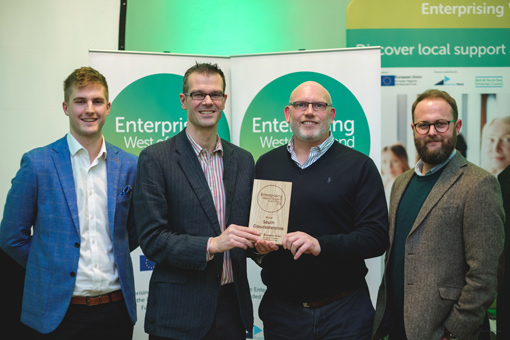 Sweet Construct, a Nailsea based family construction firm, offer 'Project Construction from Foundations to Fit Out' and have worked nationally and regionally for over 40 years. Business Operations Manager, Linda Sweet said, "GetSet for Growth offered valuable support to us on our journey particularly as we rebranded and relaunched. We are delighted to have been recognised for our achievements over the last year."
Another client, EcoStardust was crowned 'Leader of Environmentally Sustainable Business' winner for her biodegradable, vegan & cruelty free 'Glitter Without the Litter'.
Clients in other categories included Freelance Mum Founder, Faye Dicker, who was shortlisted for the 'Contribution to Community' Award; Ellie Webb of Caleno and Jess Samurez of Hedira in the 'Young Person in Business' category; Burleigh Create made the North Somerset shortlist, as did Discover Your Bounce.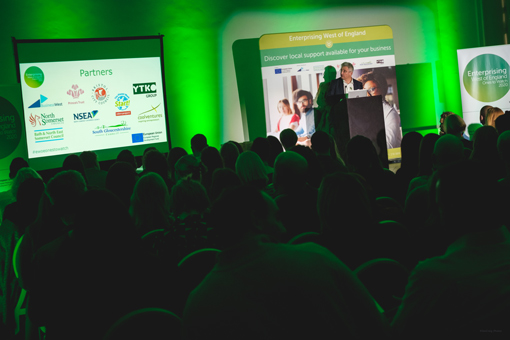 Toby Howkins, Project Manager for YTKO said, "The Ones to Watch Awards have been a fantastic opportunity to showcase businesses that have been supported by YTKO through our GetSet for Growth and Outset programmes. These are just a handful of the thousands we have worked with and we are proud of the work achieved, and to be working with such a range of inspirational businesses in the region. We look forward to continuing supporting these companies on their growth journeys for years to come."